Not a lot of people know that there is a country named Uzbekistan, and half of those that know about it doesn't know how to spell it. It is a fascinating Central Asian landlocked country same as its neighbors– Turkmenistan, Kyrgyzstan and Tajikistan, but because of its formidable cousins (Afghanistan and Pakistan) these countries are not on top of the travel destinations. Don't be deceived though, because this country has a lot to offer for tourists, too.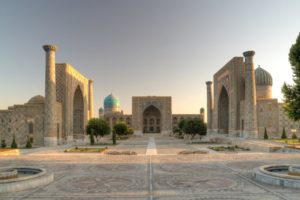 SAMARKAND
This glorious city that was once an important part of the Silk Road is still is as glorious. The beautiful architecture is so majestic that you have to include it in your itinerary. What is more amazing is these places are never crowded so soak in the marvels of the Registan Complex, Gu-e-Amir Mausoleum and Shah-i-Zinda necropolis. After visiting these sites, you may want to buy a sheet of mulberry paper in Konigil village for a more authentic manuscript paper used by ancient people to relay messages.
KHIVA
The country is full of UNESCO World Heritage sites and needless to say, Khiva is on top of the must-see of these places. This old museum town is hidden in the desserts of the Silk Road and can make you travel back in time to the magnificent Arabian nights. Every part of the city is already part of the colorful history of trading that is why with every turn you'll see beautiful and intricate architectures from the olden days.
SHOPPING
If you are fond of artistic expressions, this is a wonderful haven for you because shopping for handmade ceramics and other works of art is really cheap in the little bazars known as madrassas. Beautiful murals and mosaics wall most of these ancient buildings and the skill from the olden days have not been forgotten. The smell of local spices will also fill your nostrils because they sell it in heaps in their local markets.
ULUGH BEG OBSERVATORY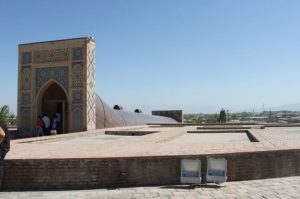 Ulugh Beg was obsessed with science than he is with his rule. For half a millennium, Uzbekistan holds 3 colossal astronomical instruments that is why they were well advanced with their astronomical findings than most of the world know. These enormous equipment is still intact until now and had been helpful in Beg's astronomical pursuit with his greatest achievement – the 1018 star catalogue and their locations in the sky.
ARAL SEA
Once a healthy marine ecosystem, you can now stand in the bottom of this sea without ever getting wet. A sad outcome of irrigation canal diversions. The city of Muynak was once a busy port city is now miles away from the nearest water source. Part of the tour to the Aral Sea is the ship graveyard scattered on the now Aralkum Desert.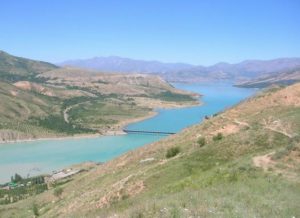 CHARVAK LAKE
The beautiful scenery of Charvak Lake is one of the best places to do paragliding. Feel the wind in your face and absorb the breathtaking view of the Uzbek countryside. You can see locals dipping in its refreshing waters and tourists sunbathing on the beaches also enjoying the peaceful blue water and green backdrop.